KRU KOM
Kru Kom who's Thai name is Naruedol Thongbomakrud, has an inspiring yoga story. He endured illness for many years. Heart Enlargement, Enlarged Liver and Ankylosing Spondylitis haunted him for 4 years. He was desperate for a cure but when he discovered yoga everything changed. He began yoga and practiced yoga to find inner peace and relaxation. Much to his surprise soon his health improved. Now he is very healthy… all disease has disappeared and pain is something of the past! He feels that yoga has taught him how to heal both himself and the people around. He went on to further his knowledge of Yoga and become a teacher and today he couldn't be happier. He has trained in Vinyasa, Ashtanga, Acro Yoga and is a Wat Po certified massage therapist.He often Incorporates some of his therapist knowledge in his adjustments and yoga teachings. Come join Kom for some of his playful Dynamic Flow classes. He teaches a strong, motivating class that will have you sweating and smiling all at the same time!
BONNIE
Bonnie started her journey of yoga in 1997 . She began practicing Hatha and Ashtanga yoga regularly,. Not long after, she fell in love with another side of her practice when she became pregnant with her eldest son Max while living in East Africa, changing and slowing her practice to adapt.
Her teaching style centers around awareness of breath and body with a strong core belief in the principles of variable anatomy rather than strict alignment style focus. She encourages joy and a practice of patience and gratitude while on the mat. . She believes that although a yoga class can be a deeply personal experience, it can also shine superbly when shared in a group setting. Ego should be left at the door during her classes but a smile and a willingness to be playful and share in the experience of the moment with others is most welcome. She strongly believes that yoga should be accessible to everyone, at any age, and encourages anyone willing to give it a try. She looks forward to offering you this space to share in yoga without pretense.
Bonnie is a certified Yoga Alliance teacher and certified to teach Hatha, Vinyasa, Prenatal, Yin and is the founder and owner/operator of The Yogarden.
ANN
My name is Kanyanat Thongtod (Ann)
Yoga first touched my heart deeply and changed my life over 10 years ago. Since then it has given me even greater pleasure to share my knowledge with others.
My goal as a yoga teacher is for each of my students to improve their practice, so I tailor the class to challenge each student's abilities. Just as important, I also try to make my classes fun and share my enthusiasm for yoga, so they will enjoy the class and want to continue practicing yoga. I feel privileged in helping my students become healthier, calmer and more proud of their bodies.
I completed my initial teacher training certificate in Vinyasa style at Bangkok Yoga School in 2012. I then visited Rishikesh, India in 2013 where I learned Hatha style at the World Yoga Alliance. In 2014 I completed a Hot Yoga Teacher Training Course at Absolute Yoga Academy, Koh Samui and continue to seek opportunities to learn new techniques and practice.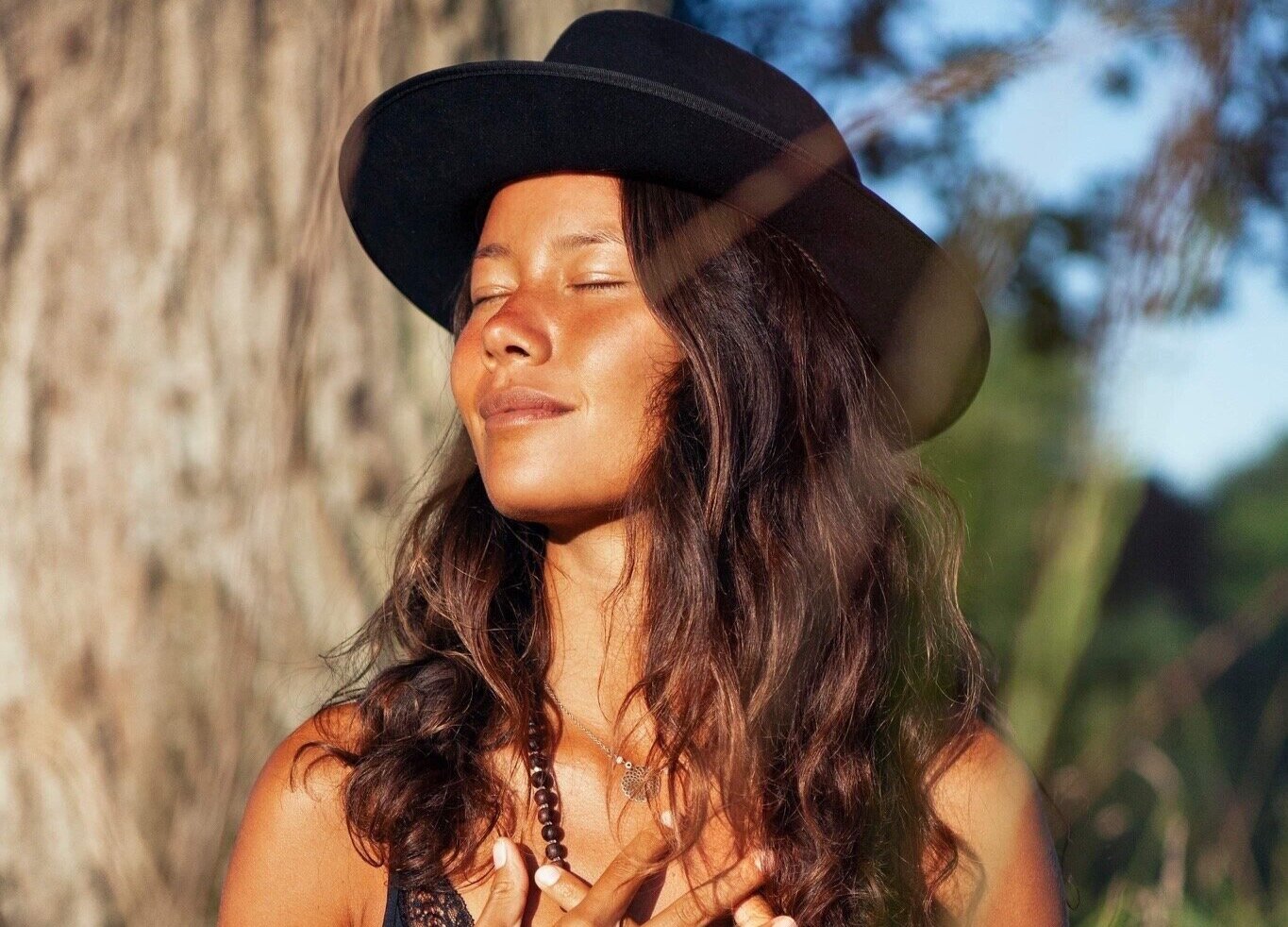 NIKI
When Niki first discovered yoga she fell in love with the way it moved her closer to her inner self. From that day, her life changed completely. Yoga has taken her on a beautiful journey from Sweden into the world. She now travels the world teaching classes, workshops, retreats and trainings in Thailand, India, Australia and Europe.
Niki believes that yoga can be life changing, both on an individual and a collective level. With yoga, we can find our way back to ourselves, to discover who we truly are, and from there, our potential is limitless. Niki uses a number of different tools as part of her yoga practice and teaching, including a strong and flowy asana practice, breath work and diverse meditative techniques.
Niki sees her teaching as a vocation, a higher calling and a devotional practice. A way for her to help transform others' lives and, in doing so, change the world for the better.
KARAN
Originally from the UK, Karan came to Samui in 2009 in search of a more relaxed and peaceful way of life. She had tried yoga in the UK but never found a class or teacher that inspired her or gave her a feeling that she was achieving anything. Whilst working as a Senior School Maths Teacher at one of the international schools here on Samui, a friend introduced her to a yoga class and she hasn't looked back since. Karan has explored many styles of yoga and is particularly interested in the different ways we can use our body and mind to improve strength, posture, and flexibility, as well as promote and enhance feelings of calmness and serenity. Karan uses this same approach in her Pilates classes, delivering a series of exercises to tone and strengthen core muscles in order to prevent or rehabilitate from injury, relieve back pain and to improve posture and body confidence.
Karan wholeheartedly believes that yoga and Pilates are beneficial and fun for everyone, no matter what their past history, age, body shape, size or belief! She will motivate and encourage and you will surprise yourself how quickly you can improve both physically and mentally.
Karans' classes are for all levels and dependent on class size and ability, the content can vary, adapting to the collective requirements of the students.
MICHAEL
Michael spent nine years working in Melbourne and London as a finance litigation lawyer for a large global law firm. He first turned to yoga in an effort to combat stress and anxiety and very quickly found that it had transformed his life in many other aspects as well - as he became more flexible, his mind also opened up; as his physical balance improved, he was able to introduce more balance and equanimity into his life. From the time of this initial discovery, Michael was hooked. He began to practise everyday and quickly undertook his teacher training in Goa, India. Michael believes that yoga is much more than just a physical practice - it is many things to many people but is, for him, a way of life. Michael quit his job as a lawyer and moved to Thailand where he is now based, teaching yoga and teacher trainings. Michael teaches a strong but accessible brand of vinyasa flow yoga. His classes are thoughtful and grounded, but playful at the same time.
AMPINEE
Ampinee is a yoga and movement teacher with a background in theater, performing arts and Butoh dance. She studied Ashtanga yoga with Sharath and Saraswathi Rangaswamy at the Sri K. Pattabhi Jois Ashtanga Yoga Research Institute, in Mysore, India between 2010 and 2011, as well as Hatha Yoga at Sunee Yoga Institute in Bangkok in 2010. Ampinee further deepened her knowledge in the Anatomy of Yoga with Noah Mckenna at Sukhashanti yoga in Mysore in 2011.
Ampinee loves to share her passion for yoga and its power to heal and transform through her teaching.
As a former stage actress, performer and dancer, Ampinee trained in acting, Butoh dance and other movement works with several teachers and performed with many theatre & dance troupes worldwide from 1996-2010. Ampinee incorporated yoga into her physical training in 2001.
I see yoga as for everyone.
I see dance as in everyone.
Movement with breath is the language of the soul.
It brings us back to our true self
And it connects all beings as one.